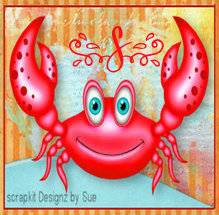 Rank:Silver Member


Status: Happy
Score: 61
Posts: 61
From: USA

Registered: 07-26-2017


| | |
| --- | --- |
| (Date Posted:10-11-2017 11:35 AM) | Share to: |
By Neale Monks, Ph.D.

Freshwater dips provide a useful method for controlling the spread of external parasites on marine fish, and it is an essential first step when introducing newly purchased marine fish to your home aquarium.

Background
Marine fish are, to a greater or lesser degree, able to tolerate reduced water salinity for extended periods without harm. By contrast, most invertebrates, including those that parasitize marine fish, cannot. The idea behind freshwater dips is to expose newly purchased marine fish to reduced salinity long enough to kill any external parasites they might be carrying without causing the fish itself any serious harm.

Freshwater dips are also useful for washing away unwanted chemicals associated with some marine fish. Some marine fish (e.g., morays, puffers, boxfish and soapfish) exude distasteful or even toxic chemicals when stressed. Dipping washes these away before they can harm the fish or any other livestock.

Method
The size of the container used for the fish's freshwater dip should be relatively large so that the wastes expelled by the fish do not reach toxic levels too quickly. For small marine fish, such as damsels and gobies, a 2- to 3-gallon bucket might be acceptable, but larger 5-gallon buckets would be more appropriate for larger marine fish, such as angelfish and triggerfish.

The pH and temperature of the freshwater dip should be as close as possible to the pH and temperature of your marine aquarium. Dechlorinated tap water is usually fine, but use a commercial pH buffer to raise the pH to 8.0 to 8.2 if necessary. Use a thermometer to check if the temperature of the fresh water is the same as that in your aquarium — few tropical marine fish tolerate chilling well. If your tap water contains ammonia, use a water conditioner that neutralizes it.

Use an airstone to keep the water agitated and well supplied with oxygen. This is especially important with marine species intolerant of low oxygen levels, such as surgeonfish.

Some aquarists add anti-parasite medications, typically based on copper sulfate and/or formalin, to their freshwater dips. These will certainly make the dip more effective, but remember that some fish are intolerant of copper and formalin, so check beforehand. Antibiotics, such as those based on nitrofurazone, may also be added.

Duration
Marine fish should be dipped in the fresh water for a period of several minutes. The longer the marine fish is dipped in the freshwater, the more effective the treatment will be.

Of course, not all marine fish tolerate freshwater dips equally well, and the aquarist will have to observe the fish closely and remove it, should it display signs of severe stress, such as thrashing about or rolling onto its back.

Marine fish species that naturally swim into brackish or freshwater habitats, such as Arothron puffers and Lutjanus snappers can be dipped for 10 minutes or more without harm, but most reef-dwelling species are best dipped for between two to five minutes.

Post-Dipping
After the freshwater dip of your new marine fish, transfer the fish to a quarantine tank. Freshwater dips do not eliminate all parasites, and quarantining gives you the chance to treat any parasites or disease-causing organisms that remain.

If you don't have a quarantine tank, dipping will at least reduce the chances of introducing parasites, such as marine ich. So dipping is a valuable if not flawless first step before adding newly purchased fish to your system. Aquarists with fish-only marine systems will find this approach relatively satisfactory because most fish tolerate the use of anti-parasite medications reasonably well. Consequently, if parasites do appear on your marine fish, a suitable medication can be used safely.

Aquarists with FOWLR and reef tanks should consider setting up a quarantine tank simply because invertebrates do not tolerate anti-parasite medications well. Should a parasite outbreak occur, all the marine fish will need to be treated in a hospital tank away from the invertebrates. Since a quarantine tank for a single newly-purchased marine tank will be smaller and much less expensive to set up than a hospital tank that can house all of your marine fish, quarantining new livestock remains by far the most sensible and cost-effective approach.

Invertebrates
Can you dip invertebrates? On the whole, no, because these animals (unlike most fish) have little ability to adjust their bodies in reaction to changes in salinity. There are some euryhaline (i.e., brackish-tolerant) marine invertebrates in the trade that might be dipped, but identifying them is difficult, and consequently, dipping invertebrates is not recommended.

On the other hand, dipping invertebrates into saltwater baths containing certain medications is possible. One common method for dipping corals involves 10-minute dips into saltwater containing 5 to 10 drops of iodine (specifically, Lugol's) per gallon of water. This does a good job of shifting the various pathogens that sometimes afflict corals.
--------------------------------------------------------------