Rank:Diamond Member


Status: RULER OF FIVE GALAXIES AND BOSS OF TV REMOTE
Score: 1763
Posts: 1763
From: Canada

Registered: 12/06/2008


| | |
| --- | --- |
| (Date Posted:01/30/2011 11:39 PM) | Share to: |
Mia Wasikowska Joins Stoker, Carey Mulligan and Jodie Foster Drop Out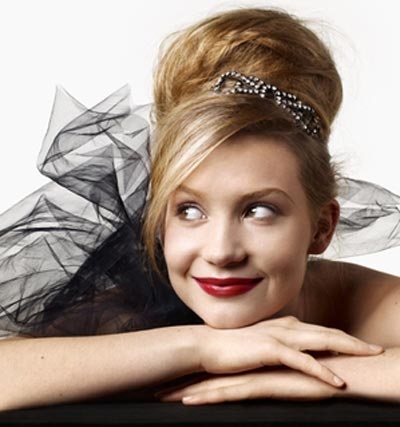 Mia Wasikowska is quite busy lady these days.
We already had a little chat about the upcoming The Wettest County In The World with her name attached, and now, it looks that the Australian actress is boarding Stoker as well, movie that will be directed by talented Korean helmer, Park Chan-Wook.
But that's not such a surprise, you probably remember some earlier reports that suggested Wasikowska would join the previously attached Carey Mulligan and Jodie Foster, but when it comes to Mulligan and Foster, it looks that it's not going to happen anymore.
Why? We have no idea, but, according to the latest reports, Wasikowska will replace Mulligan as "an eccentric teen whose enigmatic and estranged uncle returns to the family after the death of the girl's father."
What's also interesting about this one, is that actor Wentworth Miller penned the script, which landed on the 2010 Black List of Hollywood's best unproduced screenplays.
Fox Searchlight is reportedly backing the project, and hopefully might do the same for Uncle Charlie, which is a Stoker prequel also penned by Miller.
And now, we have Chan-Wook on board, so it sounds promising. What do you think?
Brian De Palma to Direct Remake of French Movie Love Crime
Posted: 28 Jan 2011 09:31 AM PST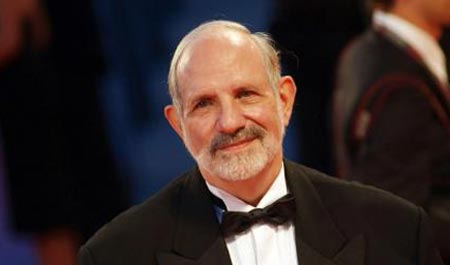 Brian De Palma has signed on to direct a remake of the French thriller Crime D'Amour or if you prefer Love Crime.
I guess you already knew some remake was coming (and what else, we're living in the remake-world!), but we hope that this time, with De Palma on board, this could be an interesting story…
So, Love Crime will be Passion this time, and will be set in the UK.
The original revolved around two executives, one of whom is driven to murder the other.
Here's a synopsis part: "In the sterile offices of a large multinational company, Isabelle works for Christine, a powerful woman whom she greatly admires.
Certain of her authority over her young protégée, Christine decides to lure Isabelle into a perverse game of seduction and domination. But the game goes too far."
No wonder why De Palma explained that:
"Not since 'Dressed to Kill' have I had a chance to combine eroticism, suspense, mystery and murder into one spellbinding cinematic experience."
The budget will be set at around $30 million, with shooting kicking off in London in August. Parisian company SBS Productions, the same company putting together Roman Polanski's God of Carnage, is making the film.
With every new update on Passion, we'll be back! Stay tuned!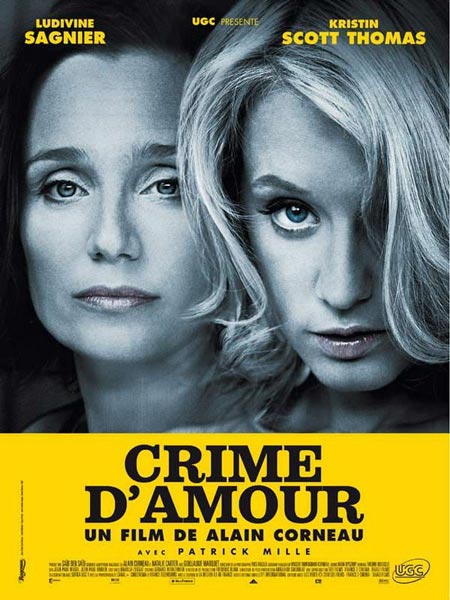 Judi Dench Returns as M in Bond 23
Posted: 28 Jan 2011 08:15 AM PST
When I think about Bond movies, there's always Judi Dench on my mind.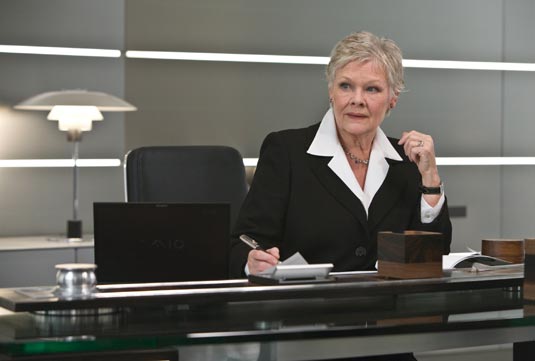 Don't know why, maybe because she has already starred in six Bond films with her first appearance in 1995′s Goldeneye? Obviously.
So, it's quite logical that the legendary actress will return as M, 007′s boss, in the new movie that, at this moment, has the working title Bond 23.
That's exactly what we heard straight from Judi Dench last night at the South Bank Sky Arts Awards:
"Yes, I can't tell you anything at all! Nothing… my lips are sealed," she said, but then added: "You get to work with Daniel Craig. You get to go on location if you are very lucky and you get to wear a few sharp suits.
I'm looking forward hugely to working with Daniel again and with Sam who I've only ever worked with in the theatre. So that'll be all good fun to do! I'm so glad it's coming back, it's wonderful."
So, as you see, Bond is back after movie studio MGM battled its way through a financial crisis.
Let us just remind you that Sam Mendes will direct the new movie from a script by John Logan, Neal Purvis and Robert Wade.
James Bond 23 is scheduled for release on November 9, 2012.
With every new update, we'll be back!
Of Gods and Men Gets a New Trailer!
Posted: 28 Jan 2011 08:10 AM PST
A new trailer for Cannes Festival's winner Of Gods and Men has been debuted via Apple.
The excluding of a beloved French film in the Best Foreign Language Film category of Oscar nominees – and the inclusion of a skeptically regarded Algerian one – has raised a few eyebrows and damaged some egos in France. Opening in NY and LA on February 25th, director Xavier Beauvois has assembled an excellent cast for this "quietly powerful" film including, Lambert Wilson, Michael Lonsdale, Olivier Rabourdin, Philippe Laudenbach, and Jacques Herlin.
Having been commercial success in its domestic market, the drama will hit limited U.S. theaters. However, in the grand scheme of French-American relations, it's a small bump in the road.
Just a quck reminder:
The film with a screenplay written by Etienne Comar, centers its story on the monastery of Tibhirine, where Trappist monks lived in harmony with the largely Muslim population of Algeria in the 1990s. When a squad of foreign labor is massacred by an Islamic fundamentalist group, panic rushes through the region. The army offers them protection, but the monks refuse.
Although the growing hazard in their midst, they slowly realize that they have no choice but to stay… what will be, will be. Loosely based on a true story, the script focuses on the time leading up to their death.
I suggest you check out the trailer below because it is quite good for a drama of this level. Let us know what you think in the comments section below.
Click here to view the embedded video.
Of Gods and Men Poster
Viggo Mortensen in Talks for Snow White and the Huntsman, Kristen Stewart and Emily Browning Possible Choices for Snow White Role
Posted: 28 Jan 2011 07:12 AM PST
This is going to be a long report, so pay good attention!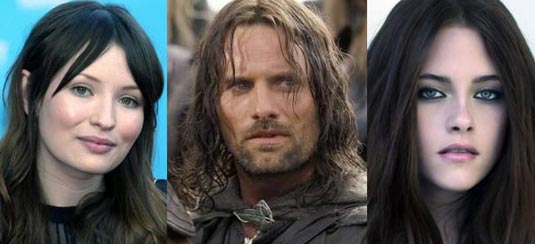 You already saw the title, so you know it's about the upcoming Universal's re-imagining of the fairy tale classic Snow White and the Huntsman.
For the role of the Huntsman Universal had been looking at Tom Hardy and Johnny Depp as well as Michael Fassbender.
So, let's start with the latest casting updates – Viggo Mortensen is currently in talks to star in the whole thing as Huntsman, while the latest actresses attached to the project are Kristen Stewart andEmily Browning for the pivotal role – Snow White.
So, we all know how the classic goes – Evil Queen Ravenna (Charlize Theron in talks for that one after Angelina Jolie turned it down) hires a huntsman to kill Snow White in order to secure her own place as "the fairest of them all."
In this new version, the huntsman (who was originally supposed to kill Snow White but ends up letting her go) becomes her protector and mentor as they try to escape from the evil queen who ordered her death.
We guess that Mortensen is best choice at the moment and if Stewart signs on for the role (which, according to the latest reports, is the major contender for the role) it will be one of her first roles after the end of the Twilight series, so that could be interesting too.
As we mentioned above, Emily Browning, best known from Zack Synder's Sucker Punch also tested for the part last week.
Snow White and the Huntsman is being directed by Rupert Sanders from a script by Evan Daugherty.
The cast is coming together, so we definitely expect more updates on this one as soon as possible. Make sure you stay tuned!
Jackass 3.5 on April Fools Day – Official Trailer 2011 HD
Posted: 28 Jan 2011 06:54 AM PST
Paramount Pictures has now announced that Jackass 3.5 will premiere exclusively on Joost.com on April 1st, 2011. The movie trailer for the half-sequel is online.
April Fools Day may never be the same since Paramount Digital Entertainment and MTV, both part of Viacom Inc. (NYSE: VIA and VIA.B) and Joost, a digital media company, jointly announced yesterday that Joost has obtained the digital ad-supported distribution rights to "Jackass 3.5″ in numerous territories. This newest installment of the flourishing "Jackass" franchise will premiere on April 1, 2011 to a worldwide audience over Joost, which will also extend its player on the Jackass Facebook community of over 8 million fans. Available online exclusively at Joost.com in twelve countries – U.S., Canada, U.K., Australia, Germany, France, Austria, Luxembourg, Spain, Belgium, Switzerland and Turkey – the digital episodes will bring the shocking stunts and jaunts of the JACKASS crew to over 300 million people around the world. The JACKASS 3.5 first-look trailer is now available on Joost.com in the U.S., Canada, U.K. and Australia.
Jackass 3.5, as we previously wrote, directed by Jeff Tremaine, will present over 85 minutes of all-new content, outrageous pranks and other side-splitting antics from the legendary prankstersJohnny Knoxville, Bam Margera, Steve-O, Chris Pontius, Ryan Dynn, Wee Man, Preston Lacy, Dave England and "Danger Ehren" McGhehey. New episodes will be released on the Joost.com site weekly on track to its online premiere.
Nick Higgins, Executive Vice-President of Joost, said
I love these guys. Joost.com, along with Johnny and the boys are a perfect team. JACKASS is an incredibly successful franchise as well as an established global brand. It appeals to a broad audience and has fanatical fan bases that are heavy online users. And JACKASS 3.5 is the kind of original, premium content Joost will be delivering more of this year, and we're thrilled to experience this ride with them.
For all things "Jackass 3.5″ on Joost.com please visit http://www.joost.com/jackass3.5. For additional information on all things JACKASS please visit www.facebook.com/jackass,http://twitter.com/jackassworld, www.dickhouse.tv/ and http://apps.facebook.com/jackasspranks/.
Watch the trailer now.
Click here to view the embedded video.
Benjamin Walker Is Abraham Lincoln: Vampire Hunter
Posted: 28 Jan 2011 06:23 AM PST
Actor Benjamin Walker (who appeared in Flags of Our Fathers, All Saints Day and Coach) has been hired by Fox to play the lead role as Abe in the upcoming Abraham Lincoln: Vampire Hunter movie.
A few months ago we posted an article about The Fox adaptations of Seth Grahame-Smith fantasy graphic novel "Abraham Lincoln: Vampire Hunter." It was reported Timur Bekmambetov(Wanted, Night Watch) would direct, Tim Burton would produce, and Seth Grahame-Smith was hired to adapt his book into a screenplay. It was also said that the movie should be shot in 3D with a $69 million budget.
Meanwhile, Fox was looking for actors who could play 16th President if 16th President hunted vampires in his extra time. Fox was screen testing the following actors for the role of young Abe Lincoln in Timur Bekmambetov's "Abraham Lincoln: Vampire Hunter" : Adrien Brody, Timothy Olyphant, Josh Lucas, James D'Arcy (Into the Storm), Oliver Jackson-Cohen (Faster), and Benjamin Walker (Flags of Our Fathers). Some favored Adrien Brody.
But British actor Benjamin Walker is a lucky guy. He at least has the same first name as another famous US President as well. All kidding aside, the Fox adaptation is a big coup for Walker, who has been performing on Broadway of late. His screen credits include the movies "Flags of our Fathers" andGolden Compass as well as the TV show Torchwood. Casting calls for the actor to play the Lincoln from the age of 20 to 55, from boyish and gangly to skilled boxer to middle-aged with trademarked beard. (Still open audition for uncast role of Henry Sturges, who mentors and trains Abe in the ways of vampire hunting. Fox targeted Tom Hardy before he took the role of Bane in The Dark Knight Rises.)
Timur Bekmambetov who will direct and co-produce with Tim Burton and Jim Lemley, said
We are keeping the traditional look of Lincoln – the big hat and the beard. He has to be historically correct, but with a few special weapons. There is only one book, but there will be many opportunities to develop and explore this world if we get to do sequels… I hope we will start this winter. We are shooting in America.
Abraham Lincoln: Vampire Hunter is being slated for June 22, 2012.
Watch a clip of Walker from a preview of Bloody Bloody Andrew Jackson, which re-imagines America's seventh president as an Emo rock star.
Click here to view the embedded video.
Saoirse Ronan to Star in The Hobbit?
Posted: 28 Jan 2011 04:56 AM PST
Surprise, or not, but The Lovely Bones star, young and sweet Saoirse Ronan, is taking on a part inPeter Jackson's upcoming two-part prequel The Hobbit!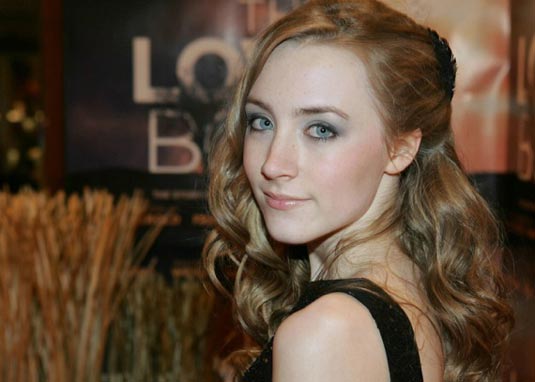 The movie is now expected to start shooting late next month, and just in case you're wondering why – this sudden delay comes because Jackson has been hospitalized with a perforated ulcer.
So, what do we know about this project at this moment?
The Hobbit has quite interesting cast, that already includes Martin Freeman in the lead as Bilbo Baggins with Andy Serkis, Cate Blanchett and Ian McKellen reprising their roles from the Lord of the Rings franchise, along with a whole host of actors including Richard Armitage, James Nesbitt, Sylvester McCoy among others.
On the other hand, still no word on who Ronan will be playing, although she's been rumored as Itaril.
According to the chief casting director Ros Hubbard: "…working with Peter Jackson is like working with a family.
So they'll have a great time. Saoirse's family will go too, everyone is very close and very loving on those sorts of jobs. It's not like typical studio movies at all."
As usual, we'll keep an eye on this project, so stay tuned!
9 New Hi-Res Cedar Rapids Photos
Posted: 28 Jan 2011 12:18 AM PST
We have added 9 new high resolution photos for upcoming Miguel Arteta's comedy Cedar Rapids.Ed Helms stars in the movie which also includes the acting talents of John C. Reilly, Anne Heche, Sigourney Weaver, Stephen Root, Alia Shawkat, Mike O'Malley, Rob Corddry, and Seth Morris.
You can check out bigger versions of each by clicking them below.

Anne Heche as Joan Ostrowski-Fox and Ed Helms as Tim Lippe in Cedar Rapids
Synopsis: Tim Lippe (Helms) was the guy people always thought would go places but then he just … didn't. He's been living in über-sleepy Brown Valley, Wisconsin his whole life, still "pre-engaged" to his 7th grade teacher Millie Vanderhei (Weaver), while selling insurance to protect other people's dreams. But now, Tim's stalled life is about to get a kick-start because, for the first time in his 34 years, he's headed to a "major" metropolis – Cedar Rapids, Iowa – where he must try to save his company at a do-or-die insurance convention that, for him, will be entirely nonconventional. From the minute he checks into his hotel with his ancient American Tourister and cummerbund money-belt, it's clear Tim has no idea how the modern world really works. He is soon smitten with seductive Nebraskan insurance agent Joan (Heche) and awed by his experienced roommates, the straight-shooting Wilkes (Whitlock Jr.) and the suspicious Zeigler (Reilly).Disheartened when he comes face-to-face with corporate corruption, Tim is ultimately lured beyond the lobby into an urban jungle he's only ever seen on DVD and when it seems his life – and chances to succeed – have gone completely topsy-turvy, he finds his own unjaded way to turn it all around.
Cedar Rapids has a limited release in the US on February 11th, 2011.

Ed Helms as Tim Lippe in Cedar Rapids
Check out complete Cedar Rapids Photo Gallery.
Josh Duhamel Joins New Year's Eve
Posted: 27 Jan 2011 03:15 PM PST
Ok, this is necessary!
Robert De Niro, Ashton Kutcher, Halle Berry, Jessica Biel, Michelle Pfeiffer, Sarah Jessica Parker, Hilary Swank, Zac Efron, Sienna Miller, Lea Michele, Sofia Vergara, Abigail Breslin, Til Schweiger, Seth Meyers, Jon Bon Jovi.
What do they all have in common? The New Year's Eve rom-com, you already know!
Oh, wait, I forgot to tell you that Josh Duhamel is on board too!
Let us remind you once again that the movie tells intertwining stories of a group of New Yorkers as they navigate their way through bittersweet drama and romance over the course of New Year's Eve.
The various romances or non-romances will intersect and weave an overall plot laced with love and loss.
At this moment still no details were given on Duhamel's character.
Garry Marshall is directing the movie from a script by Katherine Fugate, who also wrote Marshall's Valentine's Day.
Filming on New Year's Eve will probably begin soon because it's already scheduled to hit theaters on December 9, 2011.
Ruben Blades Joins Denzel Washington and Ryan Reynolds for Safe House
Posted: 27 Jan 2011 02:50 PM PST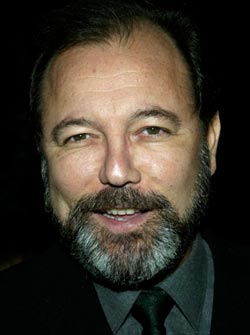 It's always nice time to chat about this one, isn't it?
The good news is that Daniel Espinosa's upcoming thriller Safe House is getting bigger every day.
So, let's add another name on this project's interesting cast list that already includes Denzel Washington, Ryan Reynolds, Nora Arnezeder and Tim McGraw.
Everybody say "hi" to Ruben Blades, best known from 2003 title Once Upon a Time in Mexico.
Safe House is "set in South America, and follows a young U.S. intelligence agent who must go on the run with a newly arrived prisoner after his titular safe house comes under attack – think of a mix between Collateral and Three Days of the Condor."
Ryan Reynolds is set to star as the frontrunner CIA agent Matt Weston opposite Denzel Washington as criminal Tobin Frost.
Washington will be playing a dangerous prisoner who has to be transported to a second safe house after the first secret location is attacked and all of the CIA agents protecting him are killed off, except one – Matt Weston (Reynolds).
McGraw will play "a CIA agent who is the mentor to Reynolds' character. He may not be all he appears to be.
Arnezeder will play Ryan Reynolds' love interest and according to the latest reports, Blades, by the way – a recording artist and former minister of tourism of Panama, will play the role of Carlos Villar, a counterfeiter.
Safe House is scheduled for release on February 10, 2012.
--------------------------------------------------------------
ARE WE THERE YET ?????