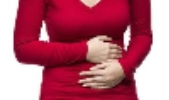 Rank:Golden Member


Score: 115
Posts: 115
From: USA

Registered: 12/07/2009
Time spent: 2711 hours


| | |
| --- | --- |
| (Date Posted:04/12/2010 8:42 AM) | Share to: |
Mc Donald's is famous for their burgers - and the bellyaches.

Bob went to McDonald's on a day when he was really hungry. He had not had a Big Mac in years so he ordered three of those with their special sauce, lettuce, cheese, pickles onions and all that. And he wolfed them down, one after another, washing it all down with soda.

He burped loud when he finished, feeling rather full, and headed out. About fifteen minutes later, that full, kind of uncomfortable feeling became a pain in his belly.

It started small and then grew, getting stronger and hurting more.

He put one hand over his aching belly.

"Oh, I don't think those Big Macs agreed with me." He said. "my belly hurts. Oh, I've got a bellyache."

He had to go to K-Mart and so he went anyway but he had to walk hunched over the cart, his belly hurt so bad. He saw his neighbor who said the basic, how ya doing and Bob said,

"I got a bad bellyache right now. Ate too many Big Macs."

"Everytime I eat at McDonald,s I get the McTummyache myself." His neighbor said. "Any more, my stomach hurts if I just drive by the Golden Arches."

A sudden sharp cramp cut through Bob's belly and he bent over more. "Ohhhh"

"You okay?" the neighbor asked.

"No, not really. This is a monster bellyache." Bob groaned.

When his belly kept hurting and it was five hours later and supper time, he decided it was time to go see his doctor so he did.

"What brings you here today?" Doctor Tummyman asked.

"Bellyache." Bob grunted, holding his stomach with both hands. "I've had a bellyache since just after lunch."

"Lie down and I'll check it out." Dr. Tummyman said. He pressed on Bob's belly, poked, prodded, and listened to it.

Bob couldn't help but moan once or twice.

When the exam ended, he sat up, hand holding his belly.

"Well?" Bob asked.

"Let me guess." Dr. Tummyman said. "You ate that lunch at McDonald's, didn't you?"

"Yes. How did you know?"

Bob was amazed.

"Did you eat a Big Mac?"

He was more amazed. "yes."

"More than one?"

"Three." Bob admitted.

"It's a wonder you're not in the hospital right now." Dr. Tummyman said. "Big Macs are designed to deliver a bellyache. It's the combination of pickles, onions, lettuce, meat, that sesame seed bun, and the special sauce. It's a recipe for indigestion even for people with strong stomachs and you have a history of belly trouble, don't you, Bob?"

"I do."

"It's a secret but the chef that designed the McMac has a stomach ache fetish and he created the special sauce out of ingredients that don't agree with the average stomach. He's retired now but I hear he enjoys going to McDonald's all over the country to watch Big Mac eaters suffer stomach pains. I think he even has a website."

"I didn't know that." Bob said, his belly cramping up more.

"Yes. And you had three? You're in for a long, hard bout with bellyache. I think we had better admit you to the hospital for the night and moniter you."

Bob was admitted and his bellyache continued into the night. Nothing they gave him seemed to ease his belly pains but near morning, he saw someone slip into his room with a white bag in hand, Dr. Tummyman.

The bag held a container of special sauce and Dr. Tummyman put it into the IV drip.

It wasn't just the Big Mac man who had a stomachache fetish - it was dr. tummyman himself!

Bob screamed as the new round of special sauce entered his body and made his belly contract with pains.

Too late, he remembered that Dr. Tummyman had never cured a single stomach pain he had, that his belly troubles always got worse.