July 10,2018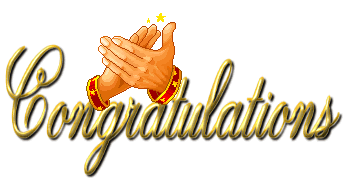 for being part of a
SUPER GRAND SLAM
for coming in
FIRST PLACE
for coming in
SECOND PLACE
for coming in
THIRD PLACE
for coming in
FOURTH PLACE
for coming in
FIFTH PLACE
Your tags should be in the:
Winners' Tag Pickup in OFST
Tomorrow OR Friday.
Monday July 16th.
Due to my absence because of surgery I am very behind on delivering Pressies.
This gives everyone an extra chance to decide

if they want to receive Pressies (tags) or not.
Please leave me a message on this thread with just a yes or no.
I will not take offense, honestly.
I'd rather you tell me
than I put names on tags
you don't want and will not use.
There is, at least, one member who has given
me their decision to not get Pressies. You know who you are and I greatly appreciate your honesty. I, on the other hand, love to collect Pressies.
Everyone has different likes and dislikes.
If you don't leave a yes or no I will consider it a no
and will not leave you any tags.
Please let me know before
Friday, July 11th

if you want Pressies or not.
If you already know you don't want them
please let me know asap
so I don't begin to create them for you.
I L-O-V-E to make them for you
but don't like wasting my time.
Sharon yours will be in your GT Mailbox.
AuntJudy1 Yours will be in the tag pick-up
waiting for you by Monday July 16th.