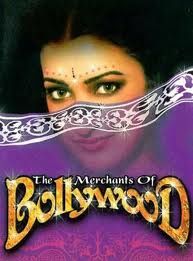 Bollywood is the name given to the Mumbai-based Hindi-language film industry in India. When combined with other Indian film industries (Tamil, Telugu, Bengali, Malayalam, Kannada), it is considered to be the largest in the world in terms of number of films produced, and maybe also the number of tickets sold.

The term Bollywood was created by conflating Bombay (the city now called Mumbai) and Hollywood (the famous center of the United States film industry).

Bollywood films are usually musicals. Few movies are made without at least one song-and-dance number. Indian audiences expect full value for their money; they want songs and dances, love interest, comedy and dare-devil thrills, all mixed up in a three hour long extravaganza with intermission. Such movies are called masala movies, after the spice mixture masala. Like masala, these movies have everything.

The plots are often melodramatic. They frequently employ formulaic ingredients such as star-crossed lovers, corrupt politicians, twins separated at birth, conniving villains, angry parents, courtesans with hearts of gold, dramatic reversals of fortune, and convenient coincidences.
Bollywood song and dance
While most actors, especially today, are excellent dancers, few are also singers. Songs are generally pre-recorded by professional playback singers with actors lip-synching the words, often while dancing. One notable exception was Kishore Kumar who starred in several major films in the 1950s while also having a stellar career as a playback singer. K. L. Saigal, Suraiyya and Noor Jehan were also known as both singers and actors. Of late, a few actors have again tried singing for themselves.
Amitabh Bachchan, who started the trend of non-singing stars at the mike with the runaway hit "Mere Angane Mein" in "Lawaaris" in the mid-80's, continued his toe-dipping in singing with turns in "Silsila", "Mahaan" "Toofan" and more recently in the movies Baghban and Kabhi Khushi Kabhi Gham, as well as doing a duet with Adnan Sami in the song Kabhi Nahi (Never). Aamir Khan took a turn singing "Kya Bolti Tu" in Ghulam but only because "the character had attitude that only Aamir could do justice to", according to director Vikram Bhatt. These forays, while well-received at the time, have not led to real singing careers for either actor.

Playback singers are prominently featured in the opening credits and have their own fans who will go to an otherwise lackluster movie just to hear their favorites. The composers of film music, known as music directors, are also well-known. Their songs can make or break a film and usually do.

The dancing in Bollywood films, especially older ones, is primarily modeled on Indian dance: classical dance styles, dances of historic northern Indian courtesans (tawaif), or folk dances. In modern films, Indian dance elements often blend with Western dance styles (as seen on MTV or in Broadway musicals), though it is not unusual to see Western pop and pure classical dance numbers side by side in the same film. The hero or heroine will often perform with a troupe of supporting dancers, usually of the same sex. If the hero and heroine dance and sing a pas-de-deux (a dance and ballet term, meaning "dance of two"), it is often staged in beautiful natural surroundings or architecturally grand settings.

Here is Bollywood favorite Kailash Kher: