Mummy's Treasure

Available From:


BFG

Explore the Pharaoh's tomb in this puzzling pyramid adventure! Venture into the lair of the mummies, solving puzzles, and collecting all the treasure you can. Mummys Treasure will test your wits and powers of deduction. The premise is simple, collect all the treasure while getting rid of the Mummy and Skeleton heads, but the reality is that the game gets complex quickly and you'll need to use your head as well as your fingers if you want to make it through the tomb!
Awesome gameplay
Exciting action
A puzzling pyramid adventure!


Hollywood Files: Deadly Intrigues

Available From:


BFG

Help Zoey, a private detective, find out who killed a famous star in Hollywood Files – Deadly Intrigues, a fun Hidden Object game! After a man is murdered, it's up to Zoey to get to the bottom of the case and bring the killer to justice! Explore locations throughout Hollywood and use your keen detective skills to close another case before the trail turns cold in Hollywood Files – Deadly Intrigues!
Awesome gameplay
Exciting storyline
Solve a murder case
Part 2
Avaialble at GameHouse
Now available at Iwin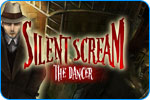 Today's free game at Game House
Catch of the week at BFG (for PC and Mac)

Daily Deal at BFG

Looking forward to it!
And thank you for waiting! Shan't be much longer I hope!!


Gove you must be telepatic as I was just thinking the same thing!!

Good choices too :) I feel like katy and I are close friends nows that I have copied umpteen million of her posts lol




You could do a new thread for each one now Boopers. One of the post options is Opening time. So you could theorhetically post one for each month now and set the time for the first of each month :)