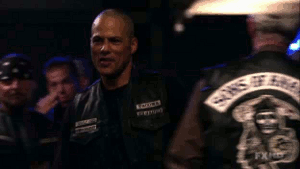 Rank:none
Status: Blood makes you related, Loyalty makes you family.
Score: 27
Posts: 27
From: Australia

Registered: 01/12/2009


| | |
| --- | --- |
| (Date Posted:09/01/2017 16:02 PM) | Share to: |
Warning: This roleplay may contain sexually explicit content as well as language, violence and such things someone younger then age 16 probably won't or shouldn't be interested in. It's a little much, so don't read if you're only set out to complain about it.
| | |
| --- | --- |
| Roleplay Title: | ???????????? |
| The Papi: | ???????????? |
| Achievements: | Mother to EJ Gabriel, Daughter to Eddie Guerrero, Sister to Eddie Jr, Carmen Guerrero, Madelyn & Caprice Guerrero, ARW Women's champion(x1), SWA Women's Champion, SWA Tag team champion(x1), IWWA Tag team champion(x1),DXCW Women's champion(x1),ASWF Women's champion(x1), TNA Tag team champion(x1), TNA stable of the year (Phenomenal Angels),WWEA Empire Champion(x1) |
| OOC: | ???????????? |
| TBC: | ???????????? |
Eve recently bought a restaurant and she was needing to get things ready for the big opening which means she needed to have a few late nights but she was missing her family, Eve pulls out her cell phone and called her husband but got confused why he wasn't answering thinking he may be asleep she places the phone down and continues working and sees Roman coming in and she runs up to him and gives him a kiss.

"Eve Reigns": Babe I missed you.

Eve kisses him again and feels him pick her up continuing the kiss and placing her on the table and she chuckles as she pulls back.

"Eve Reigns": Babe why didn't you tell me that you were coming back I would have met you at home.

Eve smiles looking at him again and thinking to herself how sexy her man was.
Real Name

Eve Marie Guerrero

Hometown

El Paso, Texas

Theme Song

"Talk Dirty" Jason D'Rulo

Trademark(s)

1.Swinging Neckbreaker
2.Booty Pop Moonsault

Finisher(s)

1. Senorita Guerrero (Frog Splash)
2. Lasso From El Paso
Disclaimer: This layout is made by Second City Designs for the use of Kristie as Eve Guerrero. If you are caught claiming this as your own, your fingers will be cut off and fed to the dogs. The designer and the person using this layout is not sponsoring any real life people and events. It's a mere coincidence.
--------------------------------------------------------------