| | |
| --- | --- |
| (Date Posted:04/19/2018 05:17 AM) | |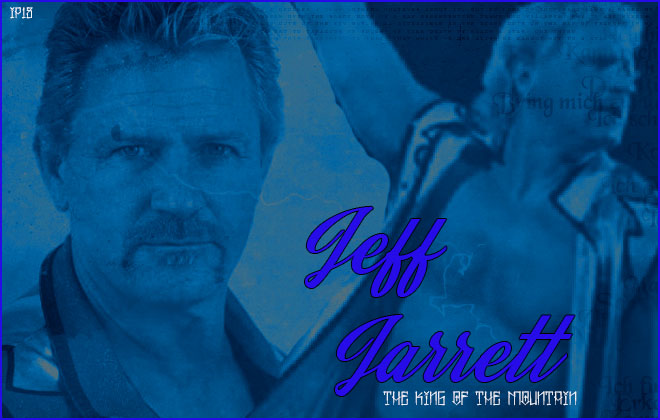 Warning: This roleplay may contain things not suitable for everyone. There may be some violence, there may be some foul language, hell there may even be some sexual content. So all you single-minded people out there...TURN BACK NOW!!! You've been warned...
As the show comes back commotion is heard backstage and the cameras head backstage seeing Jeff holding his ribs coughing as officials look to see if his ok. Jeff pushes them off assuring them his fine as he slowly walks off. Camera's then focus on Andrew.

"Andrew Ambrose": Ladies and gentlemen as you just saw Jeff holding his ribs being checked on, earlier he was approached by Roman Reigns and a fight broke out ending with Roman spearing Jeff.

Camera's then go backstage when Jeff was about to enter his lockeroom and he hears someone say "Uncle Jeff" still holding his ribs he turns around slowly seeing his nephew as both shake hands and Jeff begins to speak.

"Jeff Jarrett": Hey kiddo. I hear rumours about you being here nice to see you again.

"Malcolm Jarrett": You too. Right now looks like your in pain, What the hell happen Uncle Jeff?.

Jeff holds his ribs laughing a little knowing a lot of the time his past can get him in trouble, Jeff looks at his nephew and speaks again.

"Jeff Jarrett": Just something in the past has caught up with me. Roman found out what happened between Eve and I a lot of years ago and was told we were talking the other day and he attacked me warning me to keep away from his wife, So yeah pretty much the past is catching up on me once again. You why are you here?.

Jeff was happy to see his nephew again as it's been years since he saw him.
Disclaimer: This layout is made by Second City Designs for the use of Kristie. caught claiming this as your own, will be hunted down faster then a pack of meat at a grocery store on fourth of July.
--------------------------------------------------------------