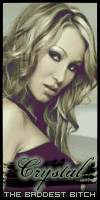 Rank:Diamond Member


Score: 2042
Posts: 2042
From: USA

Registered: 12/15/2008


| | |
| --- | --- |
| (Date Posted:07/27/2015 9:54 PM) | Share to: |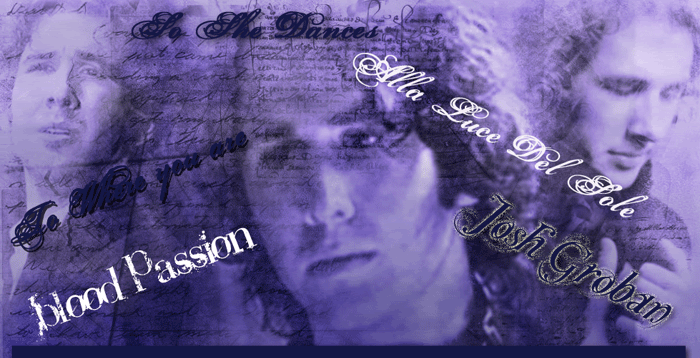 Last Version: Nightmare on Elm Street
This Version: Josh Groban
Reason: Cause I love Josh Groban, he's the best, and he's sooo cute
Next Version: Unknown at this time.


Name: Christina
Nicknames: Sis, Tiner, Christantor, Bosslady, Hazel(Don't ask) Hank (Don't ask either)
Likes: Movies, music, reading, writing, efeds, wrestling,
Dislikes: Rude people who think they are better than everyone else... Racism, being annoyed on messenger to make something for someone,

About Me: I'm a 31 year old single mother... I don't' always have a lot of time, but I'm always almost online some form or another... ha ha...

1. I will allow 5 pending requests on my board at one time. Anymore than that with out my consent will be denied...

2. if you requested 3 times this week... Then don't request again until next week... Only 3 request a week per requester... This way everyone is getting a chance if they need something done...

3. I'm not going to waste my time and say don't steal it and claim as your own, if you are that lame too, then do it, I really don't care lol.

4. Just to make sure that you read my rules, change your request order to blue.

5. Remember I have a life outside, if I don't' get your request done with in 48 hrs, don't cry about it, bump your request, or bug me on messenger about it, or it'll just be deleted.(It could take up to a week or more at times)

6.Don't bother to request from me, if you don't' intend to use the graphic, I've seen my stuff be made and not used...don't' waste my time, or stop someone else from having the chance to request.

7.Make sure to comment and say thank you, after the request is fulfilled.

8. I am only making banners for right now, so if you're wanting an HMTL, or a layout, you'll have to go else where until I get the HTML's figured out once again. Please use HQ pics , even from a photoshoot if you want anything decent..

9.Where it says, Read the Rules: You put any song by Josh Groban, I have a few on the banner, or you can name any of your own if you know any..

10. The rules and codes count for any of the freebie changes that I have made... Thank you.

Banners/Buttons/Siggy:

1: Your Name: The name your momma gave ya
2: What are you wanting: Banner/Siggy/Button
3: Poser: Who's face
4: Where is it going to be used: Must have link
5: Name/Slogan: What do you want written on it
6: If needed may I get my own pics: Yes or no
7: Pics: Put your pics here...
8: Extra: Anything else or if you have something to say...
9:Read the Rules...

Form for Freebies

1. Name: Your name
2. Name and slogan of character:
3. Read the Rules...

--------------------------------------------------------------